Brand to Match the Values
The brand's values and ethos remained unchanged, but there was a something lacking in the current brand design that needing refreshing. Hold Fast has the coffee world's most awesome customer service, a kind and caring approach to craft coffee, and is on a mission to ensure every part of the process, from bean to cup, is fair and high quality for everyone involved.
Design Library
There's a secondary logo that feels like a signature, approachable and friendly. The secondary logo is used when it feels right (about 20% of the time). We arrived on 3 icons that stand for coffee (coffee leaf + berry), service (tamp), and community (tree). These icons communicated the heart and soul of what they care about the most and serve as a design piece to use on shirts, mugs, and bags. We also created a whole host of designs that are all within the brand ethos, but can be used when appropriate to add interest and flavor to a piece.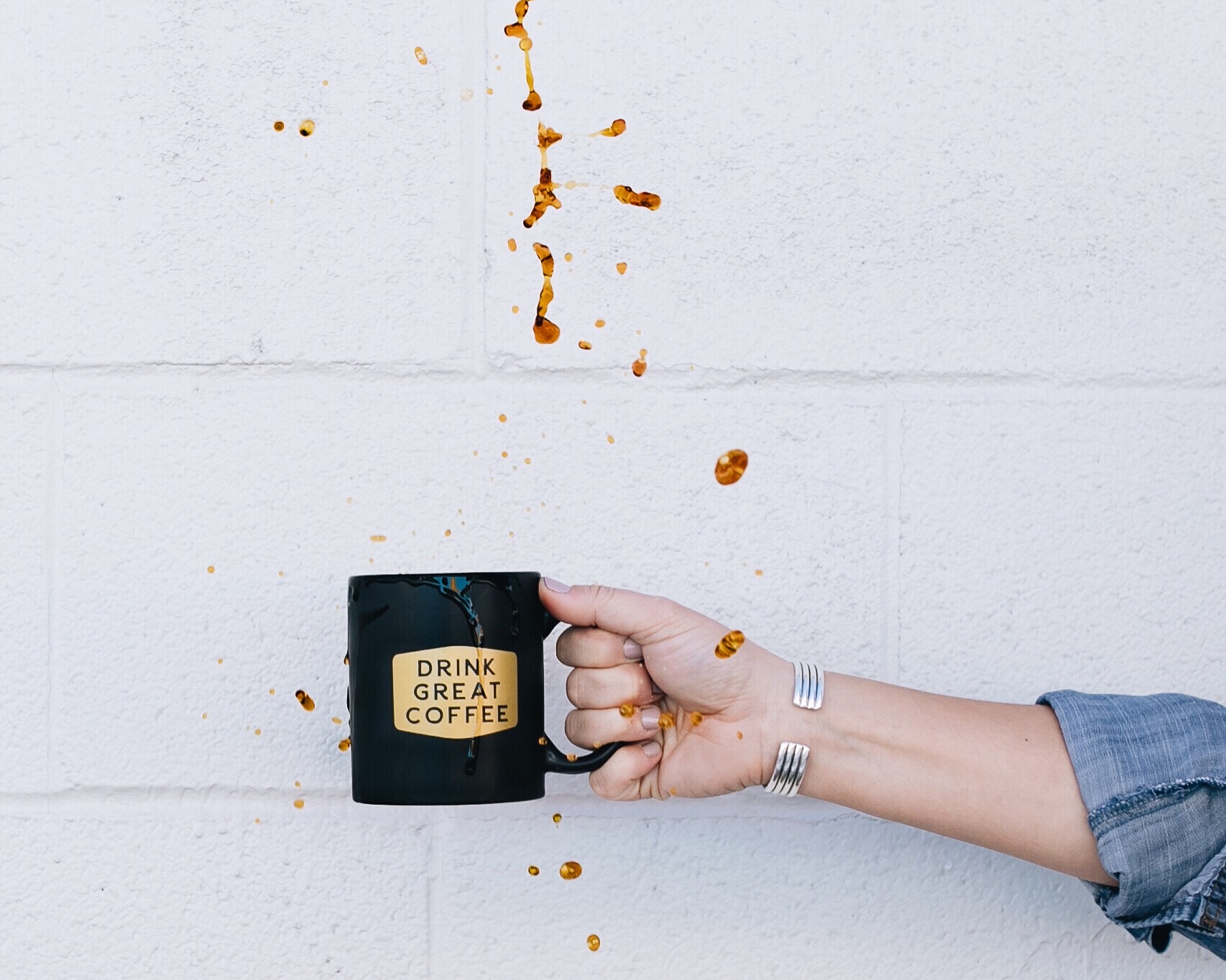 The Brand Lives
Priority #1 after the logo design was the bag design and experience. We wanted to have something that stood out in the local market, was unique to Hold Fast, and communicated the intentionality and quality that goes into each bag of beans. We used gold foil in just the right amount, with details intertwined: matte black, Drink Great Coffee on the bottom, icon pattern on the side, unique label design, zipper on the back, and gold on the inside of the bag.
Collateral to Match the Quality
Once the brand was just about ready to launch, I directed a photo shoot giving them a library of brand imagery that was unique to them. A style that was focused on people, motion, process, and never being too serious. This served as the perfect launch space for the brand and has helped set the standard for style and quality of photography across all mediums.