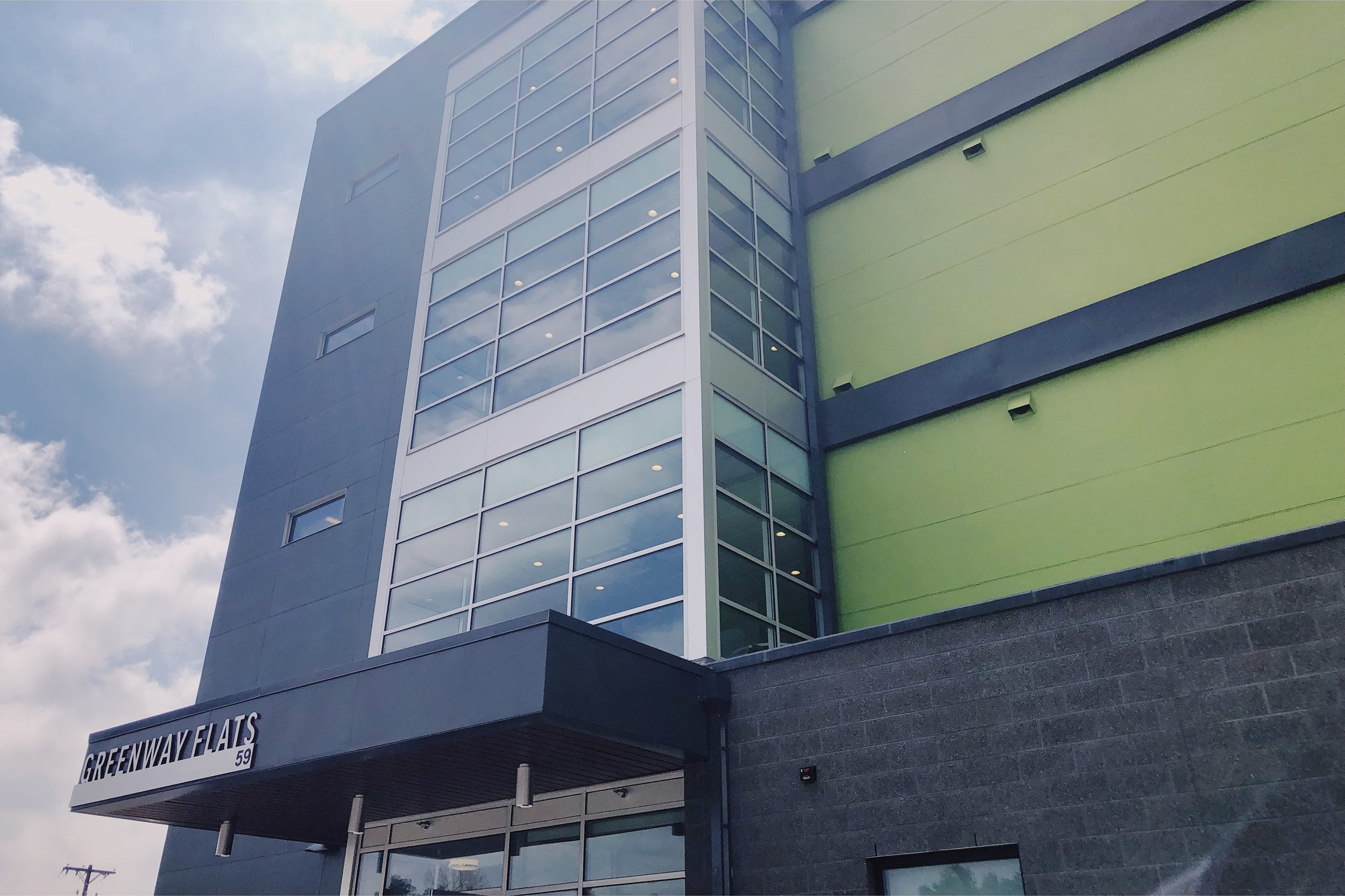 A Versatile System
Through the shapes that create the primary mark, I was able to develop a system that could be used in a range of contexts. Whether it be signage, wall art, or marketing collateral, the shapes are everywhere. Further emphasizing the beauty of each person's story and background.
Simple, Calm, Dignifying
Throughout the property you'll find positive and hopeful sentiments merged with the various shapes and colors that were used. The intent was to create calm, strength, and stability for each viewer.